Taken en verantwoordelijkheden
YOUR FUNCTION:
As an HR & Learning & Development Officer you work closely with our HR team, you provide administrative and general HR support to the HR Administration team and Learning & Development team :
As HR & Learning & Development Officer you are responsible for handling the following tasks:
50% – HR Administration:
Creating letters, employment contracts and other correspondence that are important for the HR related administration;
Perform ad hoc tasks necessary to support the HR Administration team
Electronic archiving;
Administration of employment contracts and all related addenda (non-exhaustive list: home office allowance, meal allowances, meal vouchers, expense allowances, communication budget);
Creating Welcome forms for our starters, requesting material (laptop, ..);
Include payroll-related tasks such as registration of overtime, assisting with checks on holiday pay, Ecocheques and sector-specific payments
50% – Learning & Development:
Support training initiatives that directly contribute to the effectiveness of the organization;
Collaboration with external parties to provide training related services;
Managing the registration of all training initiatives in the HR tool, Empower;
Contributing to the practical organization of training courses such as the junior track for acADDemICTs and the Leadership Program:

Attending our team meetings regarding the organization
Logistical organization of the training courses: reservation of rooms, organizing catering, ..
Maintaining contacts with external partners
Administrative management of the training courses in the Empower tool
Create, follow up and analyze evaluation forms

Practical organization of recurring training courses:

Schedule training data with the external trainer and communicate this internally
Follow-up of registrations, sending out invitations

Support with HR Communications regarding L&D:

Updating Learning Calendar – adding new training data
o Maintain the published documents on HR Portal, and if necessary, update and republish documents
Post articles about HR Topics on HR Portal
Posting articles about L&D on Yammer
YOUR PROFILE:
Excellent knowledge of Dutch and good knowledge of French and English;
Advanced user of MS Office applications (Excel, Outlook, Word);
Accurate, independent and fair – very aware of the confidentiality of the data to be handled;
You can also find the necessary energy in routine assignments;
You are positive, constructive, proactive, customer-oriented and pragmatic;
Finally, you are strong in communication, have no fear of change and you work efficiently.
OUR OFFER:
The opportunity to have a meaningful job where you can make a difference;
A temporary contract till 31/12/2021 with possibility of extension
The chance to continuously evolve as a professional, coupled with a variety of training opportunities;
Inetum-Realdolmen wants you to find a balance between work and private life by offering flexible hours, satellite offices and home working;
32 days of annual leave, because life isn't all about working;
Group insurance and hospitalization insurance, because we care about you;
And of course, we also offer a gross salary.
Got any questions or need to find out more before applying? Get in touch with Julie Toussaint, ourTalent Acquisition Manager at +32 2801 56 07.
Apply now


Solliciteren kost slechts enkele minuten.
Hier ga je werken: Inetum-Realdolmen
Inetum-Realdolmen, part of the international Inetum Group, helps its more than 800 customers find their way in the post-digital transformation era with approximately 1,950 specialist employees in Belgium and 27,000 colleagues worldwide. Our ambition is to be the trusted technology expert and preferred business partner that helps organizations get the most out of their Positive Digital Flow. We guide our customers worldwide and locally, with digit...
Ik wil meer weten over Inetum-Realdolmen
I've been working at Inetum-Realdolmen since September 2010. I work within the Microsoft Community, which host more than 140 consultants. I'm also responsible for the acADDemICT programme within the Microsoft Competence Centre.
Alexander Reynaert
Technical Lead & Software Architect
x
Laat ons je helpen!
Maak gratis gebruik van de volgende hulpmiddelen:
Een stappenplan waarmee je gemakkelijk een motivatiebrief schrijft
2 concrete voorbeeld-motivatiebrieven zodat je direct weet hoe je kan beginnen
Email service waarmee je alleen passende vacatures ontvangt op momenten die jij zelf kiest
Anderen bekeken ook
Heel Belgie (0 km)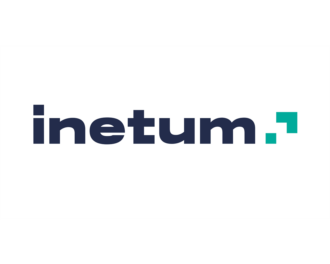 Lager secundair, Hoger Secundair, Bachelor, Universitair / Master
32 - 40 uur
17 dagen geleden
Heel Belgie (0 km)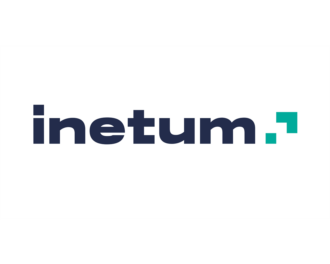 Lager secundair, Hoger Secundair, Bachelor, Universitair / Master
32 - 40 uur
22 dagen geleden